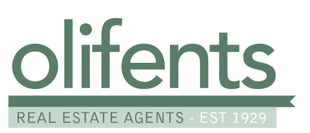 Why Use Olifents?
By entrusting the sale of your property to Olifents Real Estate you receive the benefit of over 80 years experience with real estate in the western suburbs and are assured of the personal commitment of your sales consultant as well as the full resources of the firm and its network.
We constantly monitor developments, prices and trends in the area so you can be sure of the best possible market price when selling, and accurate advice on values when buying.
As a member of the Real Estate Institute of Western Australia (REIWA) and Landlink Australia Incorporated, we are committed to the highest ethical standards.
Olifents is one of the leading real estate companies in the western suburbs. We continue to maintain our reputation as being market leaders with highly professional and ethical standards. Our central Stirling Highway location attracts large numbers of potential buyers.
The principal, salespersons and management staff all live in the western suburbs and have a strong commitment to the clients in the region. Each is an expert in their specialist field of residential and commercial property management.
Once appointed as your agent, we will commit our expertise and full effort to the marketing and sale of your property. We are bound by regulations and industry conduct codes to represent your best interest and any contract for the sale of your property will only become effective when you are satisfied that the price & conditions meet your needs.
We welcome your enquiries and input at anytime. It makes good sense to deal with Olifents whether selling or buying.