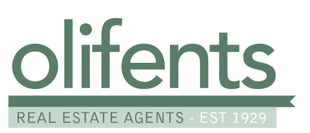 Property Management
"Your Property is Safe in our Hands"
Renting out your property, whether it is owned as an investment or as a residence is an important commitment.
We understand this and take pride in providing personalised service to Perth's Western Suburbs for over 80 years, Olifents continues to lead the way with our dynamic Property Management department.
Located upstairs at Cottesloe Central, we are at the heart of the action, and the first stop for qualified tenants seeking premium rental properties.
What sets Olifents apart?
At Olifents Real Estate, our team combines over 35 years of Property Management experience to deliver our clients;
• Highly trained and experienced Senior Property Manager
• Aware of the importance of communication with our clients
• Established relationships with relocation and corporate clients
• Comprehensive tenant selection procedures
• Zero tolerance rent arrears policy
• Efficient property maintenance systems
• Only qualified and insured maintenance contractors are used
• Can offer professional photography of your property to maximise its market appeal
• The backing of the Real Estate Institute of WA
Olifents Real Estate sets the standard for Property Management in the Western Suburbs, and we are dedicated to enhancing and maximising your Property Management experience.
* Summary of our fees will be provided upon request.