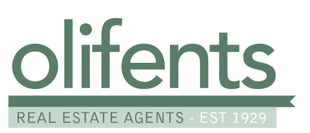 Senior Property Manager: Sharon Burke
Phone: (08)9383 3022
Fax: (08) 9385 2870
Mobile: 0400 246 275
Email: sharon@olifents.com.au
Address: Cottesloe Central Shopping Centre
Suite 44, 460 Stirling Hwy
Peppermint Grove 6011
The following is some helpful tips for renting with Olifents Real Estate we hope you continue to enjoy your stay. Remember we are always here to help!
---
Contacting your Property Manager
Please contact us by email or on the office phone during business hours when possible. If you have an afterhour's emergency, please call the mobile number provided and leave a message or text and we will get back to you as soon as possible.

Rent Arrears
Rent payments are to be paid in advance at all times.
Routine Inspections
The first inspection will be 6 weeks after your commencement then every 3 months.
Pets
You must always get approval from your Property Manager to have a pet at the property.

If you lock yourself out of the property
After hours you need to contact a locksmith and have the locks changed or keys cut at your cost and supply one set of new keys if applicable to the office.
During business hours please call our office and arrange to collect our set of keys. You will need to provide some photo identification and return the keys the same day.
Please note this is not your property manager's responsibility to come out to the property to let you in if you lock yourself out or lose your set of keys.
Gas leak or urgent electrical matters
Please call Royalty electric & gas on 9451 7735
Break In & or Damage to Glass
1. Contact the Police and report the break in.
2. The Police will give to you a Police Report number – you must report this to your property manager the next working day.
3. Without obtaining the police report number, the cost of replacing the glass will be invoiced to you.
You may contact the following recommended glazier to secure the property
Glazewell – 9309 1377 or Westview Glass – 9409 9911
Burst Water Pipe
Please turn the water off at the mains immediately, this is usually located at the front of the property either side of the letterbox, if in an apartment/unit the mains are located in the common area.
You can in emergency call our plumber - 9451 7735
Power Lines Fallen Down
1. Call Western Power immediately on 13 13 51.
Hot Water System Stops Working
GAS
1. If it is a gas hot water system, check that the pilot light is on, if not please follow the instructions which may be located on the inside panel, tenant accounts may apply if a plumber is called for lighting the pilot light, DO NOT USE MATCHES OR LIGHTERS AT ANY TIMES TO LIGHT THE PILOT LIGHT
2. If the Hot Water System does not light, you may contact directly: Royalty Plumbing – 9451 7735
ELECTRIC

1. If the Hot Water System is electric, you may contact directly: Royalty Electrical – 9451 7735
Severe Storm Damage
1. If injury to another person call an ambulance on 000.
2. Call SES (State Emergency Service) on 1300 130 039.
3. If there are any burst water pipes, please turn the water off at the mains.
4. If there is any electrical damage, please turn the power off at the mains.
5. If there is water damage to the carpets, place towels over the water to soak up the excess water and attempt to dry them out.
---
Situations that are NOT an emergency
The following situations are NOT classified as emergency repairs and CAN wait until the next working day to be reported to the office:
1. Blocked Toilet when there is more than one toilet on the premises.
2. Stove/Oven not working.
3. General Repairs and Maintenance.
4. Trouble with Reticulation.
5. Leaking Taps.
6. Pest Control such as ants, mice, rats, cockroaches, flies, silverfish, earwigs etc is the responsibility of the tenants and the owner is not obliged to pay for treatment.

In relation to these problems, it is recommend that you purchase treatments such as bombs and/or baits from the supermarket, and ensure that you have placed them in strategic locations to prevent cockroach infestation.